Beyond simple brownies are exactly what the name suggests: beyond simple to make! This was one of the first baking party tricks that I learned, dating all the way back to when I was in middle school. Full disclosure I did not make this brownie recipe up on my own. I wish I knew where I wrangled this luscious recipe from, so I could personally thank whoever came up with it. I know my mother had something to do with it, but that's where the trail goes cold.
I do remember inviting a group of the 'popular' girls over to my house in High School. I thought I'd really impress them by making brownies from scratch, but they spent the whole time talking about boys and an exclusive club they were a part of. Why they weren't amazed by my baking techniques was beyond me! Turns out they were definitely not my people. A few days later my girlfriend Michelle was over and I thought I'd give it another try, I baked them for her and she was over the moon. She was definitely my person.
Party Favors
Like I said this recipe is an old stand-by for me. I have used it in bake sales, when I don't want to walk into someone's house empty-handed or when someone stops by for a quick cup of coffee. Recently I gave this mix out as party favors for Jude's second birthday. After all, these are Beyond Simple Brownies!
Tips and Tricks
Give it away as a party favor! Using a 32 oz Mason Jar (the same ones I use for Jar Salads) I measured out the dry ingredients and poured them into layers; flour-cocoa- sugar- cocoa etc. Note: I doubled the recipe so it filled up the entire jar. I tied twine and a tag with instructions on the outside (add 1 stick melted butter, 1 egg, and vanilla. Bake at 350 for 30 minutes)
Make a nest with a wet towel so your bowl doesn't slide around. Simply wet and ring out a hand towel, twist and make a circle (like a nest for your bowl to sit on top of and set your mixing bowl on top. Now when mixing your bowl won't go flying. this step is especially handy if you have little ones helping.
Use high-quality ingredients. Believe me, high-quality ingredients can completely change your baking game. You will go from meh.. to DELICIOUS just by this simple step. Most people don't bake often. Think of buying high-quality ingredients as an investment. I promise it will pay off!
Brownies
These are hands down my favorite brownies. They are everything you want when it comes to a brownie. They are delicate, dense but not too dense, cakey but not too cakey you get where I'm going with this right?! Just trust me you won't find a better brownie recipe around.
8×8 baking dish
parchment paper
mixing bowl
1 stick butter (melted )
1/3 cup baking cocoa
1 cup sugar
1 tsp vanilla
1/2 cup flour
1/4 tsp salt
Preheat oven to 350

Melt butter, mix in cocoa, sugar, and one egg.

Add vanilla, flour, and salt.

Grease and line an 8×8 baking dish. Bake for 25-35 minutes.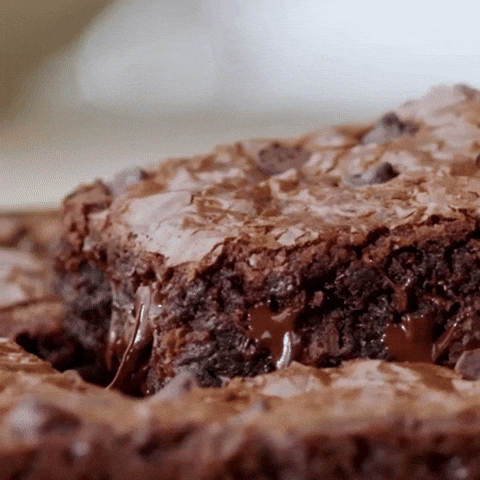 Enjoy! Tag me, I would love to see your creations!