I once had the pleasure of dining at an Italian restaurant in Salt Lake City. I'm not a big pasta lover, but the pasta I ordered that night haunted me for years. Every now and then I would get a craving for a beautiful glass of wine and a big bowl of pasta. I would try to figure out what I had that night. There were two major problems. First, the restaurant owners retired and closed shop a few months after I had had my first bite of that delicious dish. Second I was not actually positive about what I had ordered. All I could remember is that it was dreamily delicious.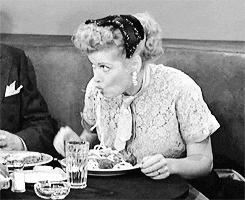 Well, I was haunted until one day while in my faculty lounge one of the lovely women that I work with was eating a big 'ole bowl of that beautiful pasta! "Bolognese!"
After months of recipe trying I am excited to share with you this recipe. It makes a huge pot of sauce, and I usually would recommend this for family celebrations/gatherings. But in the time of COVID, the silver lining around this little fella is that you will have leftovers and/or can freeze a bag of the sauce to enjoy later.
Bolognese
This is one of the few recipes I make that has so many ingredients but you know what? It's totally worth it!
Extra Virgin Olive Oil
1/2 cup panchetta
1 yellow onion (diced )
3 celery ribs (diced )
2 carrots (diced )
2 cloves garlic (minced )
3 tbsp tomato paste
3 canned anchovies (these make the dish! )
1 lbs ground beef
1 lbs ground itallian sausage
1 lbs ground lamb
2x 32 oz cans of San Marzano tomatoes
15 oz tomato sauce
1/4 cup parmesan rinds
1 cup parmesan
1/4 cup heavy cream
Prep all ingredients.





Over medium heat in a heavy stockpot heat EVO and saute pancetta for 3 minutes, until fragrant. Add onion, celery, and carrots. Saute until translucent. Add garlic, anchovies, and tomato paste. Saute for 2 minutes.





Hand smash the San Marzano tomatoes and add to pot (sauce and all). Stir.





Stir. Add tomato sauce and parmesan rinds. Simmer on low for 2 hours with a lid on. Take the lid off and coninue to simmer for one more hour.





Add parmesean and heavy cream





Enjoy!




I usually enjoy this with pappardelle noodles but my local grocer doesn't carry them so I traded out for egg noodles this time.