Valentines Day Dinner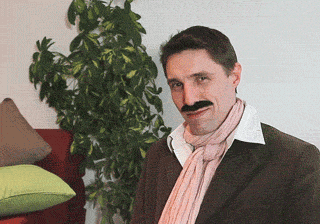 Hi there, Valentine's Day is just around the corner I will definitely be making this Risotto Recipe for dinner. To be exact I will be making Dijon Braised beef over Risotto. This dish is utterly perfect. The beef has such a deep rich flavor that complements the creaminess of the risotto. The braised beef takes two hours to bake. You will want to start prepping and cooking the risotto in the last hour of the braised beef.
Click Here for my Dijon Braised Beef Recipe
Suggested Dinner Timeline:
Shop the day before (don't forget to buy yourself flowers, romancing yourself is absolutely ok!)
Start to make the braised beef 2.5 hours before you want to eat. While the salt is setting on your beef for 20 minutes. Take time to set your table you will thank yourself later.
At the one-hour mark after removing the lid from your beef, throw an apron on, tell Alexa to play the song Perfect by Ed Sheeran and Andrea Bocelli, pour yourself a glass of wine, and start to prep and cook the risotto.
A Memory
One of my favorite parts about cooking is that so many meals evoke an emotion. They remind us of happy times with grandma, nostalgia for the place we visited, laughing about a meal we ate in high school, or something we craved during pregnancy.
Whenever I make risotto I think of the time my Sister-In-Law brought home an Italian after spending a summer abroad. His name was Alberto (Albi) and he was beyond charming even my husband was smitten with him. Alberto owns an adventure guide company in Italy, canyoning, rock climbing, and skiing, and to top off the cool factor, he could really cook.
Albi was above all unknowingly hilarious. He had big opinions of how things should be and talked about his mama all the time. These added to his Italian charm.
The night before he left, Alberto insisted on making our family authentic risotto. I was thrilled to learn how to make an Italian meal from an actual Italian! It was like my own private cooking class. Albi spent the day shopping at Smiths, a chain grocer confused by the etiquette of Americans, bothered that they didn't approve of him bagging his own groceries.
That night I learned the key ingredient to making Risotto is to fuss. You. Must. Fuss. Being the drama I am, I was very excited. I knew I could definitely achieve this!
Steps for Making a Fuss
When at the grocery store make sure you state outloud how the ingredients are not up to your expectations. In the end settle on an ingredient and say "this will have to do"
When you get home make sure to be worried that you didn't start the risotto on time.
If cooking with others make sure to say things like "no no no let me show you"
Get upset over the way the cheese is shredded, discuss whether the cheese is high quality (it will not be quality enough)
Fuss over the liquid. Have you put too much liquid in? Have you not put enough?
Are you stirring clockwise or counterclockwise!
All that matters is that you fuss over every detail, especially the ones that don't matter! This will give you that Italian charm that I was telling you about earlier.
The History of Risotto
Risotto: This is an Italian dish originating in Northern Italy. It is traditionally served as a first-course meal served before the main dish. This dish dates back to 1809. I was surprised that this is a relatively "new" meal for old Europe!
Tips and Tricks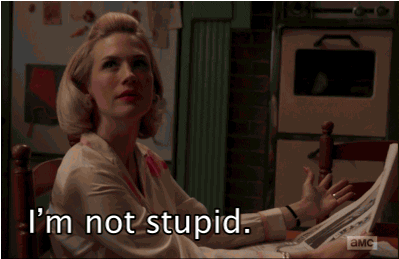 Make sure to buy Abero or carnaroli rice Rice. I promise you can not make risotto, long grain rice simply won't work.
When adding the rice to the pot don't over brown it. You only want to toast the rice until it releases a nutty fragrance.
Choose a wine that you would want to drink. If you were thinking of going the route of cheap wine. Don't. After the alcohol is burned off you will be left with the essence/notes of the wine.
Don't worry about the exact measurements of the liquid. What you want to make sure is that the liquid is mostly dissolved before you add more liquid.
Stir the rice…but not too much. I call this pulsing. Stir the rice every 30 seconds or so.
Wait until the end to add your "extra" ingredients. If you add them too soon you will be left with overcooked vegetables and undercooked rice.
This risotto recipe is the way that charming Alberto taught us that night.
Risotto
Risotto is a simple dish. Time-consuming but simple. I urge you to ask Alexa to turn on Italian music, pour yourself a glass of dry white wine, and channel the Italians. You will fall in love with making this dish.
3 tbsp olive oil
1 onion (diced )
arborio rice
chardonnay
parmesan rinds
parmesan
broth (I prefer chicken but vegetable will work too)
Heat a large pot over medium-high heat. Add olive oil, and diced onion. Saute until translucent.





Add rice and saute until fragrant, about 2 minutes.





Add chardonnay, stir until compleatly disolved.





Add parmesan rinds





Now is when we start to add 1 cup of broth in at a time. The key here is to be patient and wait until almost all of the broth is gone before adding a cup of broth another. Please please be patient and I promise you will thank me.





You will know you are done when your risotto is al dente. Add the grated parmesan and enjoy!