CHEF'S IN THE KITCHEN
Every now and then my little brother shows me what's what in the kitchen. Usually, his specialty surrounds cocktails and pasta. Last week my brother laid it down when he sent me this recipe.
The funny thing about my family is we are all obsessed with cooking. Growing up my mother always had magazines laying around; Opera, BF Conetsa, and the one and only Martha S. Well, when food blogs made their way into our world forget it! My mother was always typing away and researching the best way to make whatever we were about to have for dinner. This obsession with perfecting the art of cooking rubbed off on her three children as well. I went to culinary school, my sister started a side hustle, baking sourdough bread out of her dorm room her first year of college, and my brother can tell you a recipe for the hottest cocktail without blinking an eye.
I'm a lucky gal to have so many chefs in the kitchen with me. My father also knows his way around in the kitchen but in more of a bachelor kind of way. He taught me how to make a mean hamburger and blueberry muffins were a must every Saturday morning!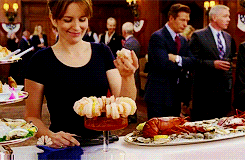 Dickerson's Shrimp Cocktail
Anywho, my mother and Sister said I NEEDED to try my brother's Shrimp Cocktail. Being a Know It All, I kept putting it off until one day my brother called me and said "what are you waiting for?" and you know what I don't know why I waited so long. In the last week, we have made these three times! We are completely addicted. They take 5 minutes to make and are so fresh I will NEVER buy one of those store-made trays again.
Print
Shrimp Cocktail
These are perfect for any special occasion or gathering you have been invited to. They are tender, fresh, and completely addicting! I use a large white pasta bowl filled with ice, place the cocktail sauce in the middle, laying the prawns on top of the ice, and add about a dozen slices of lemon, squeezing the lemon over the shrimp before dipping it into the cocktail sauce. Enjoy My Dears!
Shrimp

6 cups

water

1/4 cup

salt

1/4 cup

sugar (omit if paleo, whole

30

or keto)

6

lemons

1.5

pounds  shrimp (uncooked, deveined, SHELL ON)
ALOT of Ice (Like…a lot )
COCKTAIL SAUCE
1/2 cup

ketchup (I use Primal Kitchen (no added sugar) )

1 tablespoon

horseradish
juice of

1

lemon
salt and pepper to taste

1 tablespoon

chili paste
Instructions
SHRIMP
Bring 6 cups of water to a simmer. Add salt and sugar to the pot and bring to a boil. Add 2 lemons squeezing the juice out and adding the whole lemon to the pot.

Set a timer for 3 minutes and 30 seconds. Make sure you press to start the exact moment you put your shrimp in the water
COCKTAIL SAUCE
Mix all ingredients together and enjoy!