March is here and St. Patrick's Day is right around the corner and what's not to LOVE about Irish food?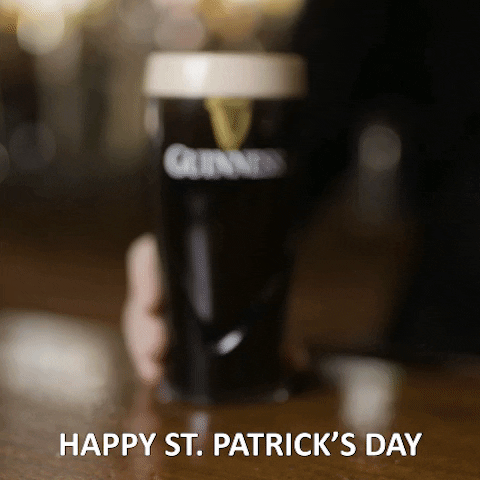 A Twist on a Classic
I know few things are more Irish than potatoes, but I love using sweet potatoes in place of russet potatoes in my shepherd's pie. Sweet potatoes give a sweet and savory spin to this classic dish. Previously when making Shepherd's pie with sweet potatoes I was getting a little edgy with a BBQ sauce marinade but the sweetness of the BBQ sauce and sweet potatoes were over powering. In this rendition, I used Guinness Beer and Worcestershire sauce, and things went very well. The stout savory flavors combined with the sweet potatoes you gives an addicting sweet and salty effect.
Storing Potatoes
Potatoes are notorious for keeping for a very long time under the right conditions, cool, dry and dark. I store my potatoes with my pots and pans, because they inhabit the only place in the kitchen fit for potatoes. As a little girl, my Sitto (great grandmother) kept a sack of potatoes in a dark corner of her house. I always wondered what they were doing in the hallway and not in her kitchen. Now I realize she was keeping them from sprouting. I keep my potatoes and other root veggies in a cupboard away from my oven (dark and cold) to help keep them from sprouting. I also keep my scrubber in the cupboard as well, to keep it from being used on things other than vegetables.
Guinness Shepherds Pie
I love this dish for so many reasons and I would be lying if I said leftovers were not one of them!
Cast iron skillet
Stockpot
chef knife and cutting board
3 large sweet potatoes
8 tbsp butter
2 tbsp oil
2 carrots (diced )
1 onion (diced )
3 garlic cloves
1 tsp celery salt or celtic sea salt (you can substitute with kosher )
2 lbs ground beef
2 tbsp Worcestershire sauce
½ cup Guinness Beer ((go ahead and enjoy the rest) )
2 sprigs thyme
2 tbsp fresh parsley
1 cup frozen peas
1 ½ cups Irish cheese (I use Kerrygold )
Preheat your oven to 425°. Use a fork to poke holes in each sweet potato 3-4 times. Set them on a lined baking sheet for 40 minutes or until soft when poked with a fork. Remove the skin from the potatoes. In a large bowl smash the sweet potatoes and butter together until smooth and fluffy. Lower the oven temperature to 350°.

When you have about 20 minutes left on your sweet potato timer it's time to get cooking! Start by prepping all your ingredients.

Heat oil in a cast-iron skillet. Add carrots, onions, and garlic. Sauté until translucent and fragrant. Season with celery salt.

Add the ground beef and cook until no longer pink. Add the Worcestershire sauce, beer, thyme, and parsley. Cook until most of the liquid has evaporated. Add the peas towards the very end so they don't get soggy.

*If you aren't using a cast-iron or other oven proof pan now is the time to transfer the beef and vegetables to a casserole dish. Spread the sauté mix evenly in the bottom of the pan, and layer the sweet potatoes over the top. Sprinkle with cheese and pop in the oven for 30 minutes, keeping an eye for bubbling and browning.

Serve piping hot! Enjoy my lad!