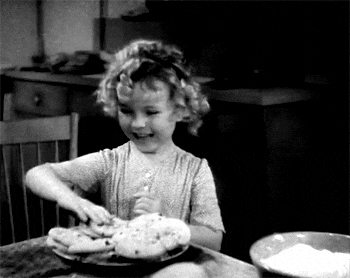 Hello, all you lovely people! I am excited to introduce to you the Cookie of the Month! Over the holidays I made one batch of Chewy Ginger Cookies. Rather than baking all 24 cookies at once. I froze the dough and enjoyed a single fresh-baked cookie all month long. It was liberating to enjoy a cookie when I wanted, instead of feeling the urge to pop a cookie in my mouth every-time I walked by. I think I will continue this idea each month and hope you bake along with me.
This month some of us will be celebrating Valentine's Day and these world peace cookies seem to be just what the doctor ordered for the climate of our world. These are not your typical cookie they're a hybrid between a chocolate chip cookie and a shortbread. These originated in France and are called Chocolate Sable also known as World Peace Cookies.
Sable in french means sand or sandy. Now I know usually we don't want our cookies to be anything close to sandy, but trust me the French knew what they were doing when it comes to this cookie. While mixing this cookie the batter will not resemble a normal cookie batter. It will be loose, and well… sandy. After the cookies are baked and have cooled, you will take a bite and notice how the texture is "sandy" but then melts in your mouth creating the most addictive combination.
Chocolate Sable/ World Peace Cookies
12 tbsp unsalted butter
2/3 cup brown sugar
1/4 cup sugar
1 tsp vanilla extract
1 1/4 cup flour
1/3 cup cocoa powder
1 tsp fleur de sel (I highly recommend using this in cookies, but you can use fine sea salt in its place. )
1 tsp cinnamon
1/2 tsp baking soda
4 oz cocolate chips (I get mine at Caputo's but you can use whatever type of chocolate you like. )
Sea Salt Flakes
In your mixer, cream butter for 1 minute, add sugars and vanilla, mix for two more minutes on medium-high.

In a separate bowl mix flour, cocoa powder, salt, cinnamon, and baking soda.

Slowly add the flour mixture to the butter. When just combined add the chocolate chips.

Dump mixture onto a clean workspace, and divided into two piles. Pack each pile into a log, slice into 1/2 inch disks and wrap in beeswax.

Freeze for 1 hour or up to a month.

When ready to bake, preheat your oven to 375 and bake for 8-10 minutes. Let cookies cool completely on the baking sheet. Brew a cup of coffee and enjoy.